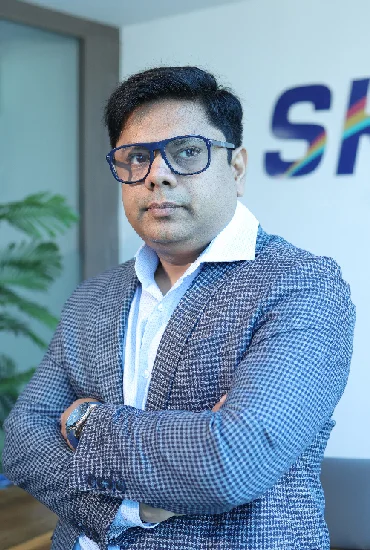 SKIL Travel, a leading travel solutions provider, is delighted to announce the launch of its new website, http://www.skiltravel.com/. The unveiling of this website is a significant milestone for SKIL Travel, as it aims to provide its ever-expanding consumer base with a platform to explore and experience its comprehensive, end-to-end travel solutions. With a special focus on corporate clients, SKIL Travel is committed to delivering hassle-free and delightful travel experiences.
The new website offers an interactive and user-friendly interface designed to help corporate travelers easily navigate and explore SKIL Travel's unique offerings. From domestic and international MICE (Meetings, Incentives, Conferences, and Exhibitions) services to thoughtfully planned corporate travel solutions, SKIL Travel ensures that every aspect of the journey is taken care of, offering a one-stop-shop for all travel needs.
Key features of the new website include:
Corporate Cabs: SKIL Travel offers reliable transportation solutions to corporate clients, ensuring punctuality and comfort for their employees across India.
MICE Services: With years of experience in handling large-scale corporate events, SKIL Travel excels in planning and executing conferences, seminars, exhibitions and employee offsites that leave a lasting impact.
Accommodation: The website provides a range of accommodation options, from luxury hotels to budget-friendly stays, tailored to suit the preferences and budgets of corporate travellers.
Customized Travel Plans: SKIL Travel's expertise in crafting personalized travel itineraries ensures that every corporate trip is seamless and enjoyable.
Shylender Jindal, Founding Chairman & Managing Director, SKIL Travel speaking about the launch of the new website, said, "We are thrilled to unveil our brand-new website, which serves as a window to the world of travel solutions that SKIL Travel has to offer. Our commitment to delivering exceptional travel experiences is reflected in every aspect of this website. We understand the unique needs of our corporate clients, and our website showcases our dedication to providing them with the finest travel services available. We invite both our existing and potential customers to explore our website and discover how SKIL Travel can make their travel dreams a reality."
SKIL Travel is prepared to continue its journey of excellence in the travel industry, leveraging technology to provide its customers with innovative and tailored solutions.