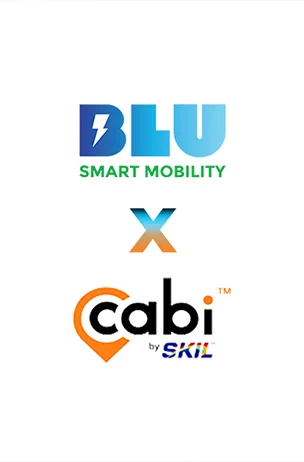 SKIL Cabs, a player in car rental industry, and BluSmart, an EV ride-hailing service, and EV charging infrastructure operator, announced their collaboration to redefine corporate car rentals with a emphasis on sustainability, reliability, and innovation.
This partnership marks a milestone in the journey towards cleaner and greener options for corporate travelers.
The cornerstone of this collaboration is the introduction of "CABI by SKIL Cabs," an initiative aimed at transforming the landscape of corporate car rentals. Rooted in SKIL Cabs' vision to become the Global Ground Mobility Company, CABI embodies the values of Comfort and Competence, Availability, service, and Innovation.
With a mission to execute over 1 million annual trips by 2026, CABI aspires to establish the network capability in the industry.
CABI is SKIL's solution that challenges traditional car rental processes plagued by manual procedures, inconsistent pricing, ambiguous invoice generation, unprofessional chauffeurs, and compromised safety standards.
By partnering with BluSmart EV cars, CABI seeks to promote sustainable mobility while delivering a superior and hassle-free experience to corporate travelers in Delhi NCR and Bangalore.
Vikash Kejriwal, COO, SKIL Cabs, said, "We are thrilled to partner with BluSmart to drive a #rEVolution in corporate car rentals. Together, we aim to create a paradigm shift in the industry by offering sustainable solutions that align with our vision of a cleaner future.